wavyguys™ Get noticed!
We live in a busy world and it can be a challenge to get noticed.  WavyGuys™ are specifically designed to draw attention to your business.  They're affordable, easy to set up, and will do a great job of turning heads for years to come.
Products
just set it and forget it!
We are the designers, manufacturers and seller of the original WavyGuys™. Since 2004 TallMan.Promo has been in the forefront of the outdoor advertising industry. Our WavyGuys™ might appear to be similar to products with names such as air dancers, sky dancers, fly guys, waving tube men, or dancing inflatable balloon dudes. Yes, these impactful inflatables are the perfect way to get attention for your store!  That being said, not all dancing balloon brands are created equally. Here is a check list:
Is the air dancer material a premium polyester or a cheap ripstop nylon?
If your supplier did not send you a FREE SAMPLE of the material, be suspicious
Is the 18" wide blower designed as an ALL weather unit from a premium brand?
If the blower is not a B-Air, you'll be replacing it sooner rather than later.

Check for a 1 year warranty on the blower with the North-American manufacturer.
Look for North-American certification: C-ETL, C-UL, CSA , to ensure you have a quality product.
Is your inflatable dancer designed for optimal performance?
Check for a strip of strong tarpaulin fabric on the bottom.

If there is not a video of the dancer on the website, it could indicate a cheap design.
Our WavyGuys™ are top quality and due to our volume we can offer you the best pricing. Stock designs are ready to be shipped today. Have a look at the many colors and custom options. Is yours not there? Talk to us to see what is possible! 
Any questions? Call or e-mail us and our friendly staff will be happy to assist you.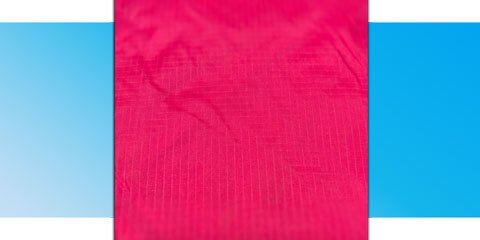 High quality materials
WavyGuys™ are made with a premium material that is both light and durable, giving them superior performance and durability to our competitors who use a generic rip-stop fabric.
industry leading blowers
Our inflatable products come with premium blowers manufactured by B-Air, a manufacturing leader in blowers for the inflatable advertising industry.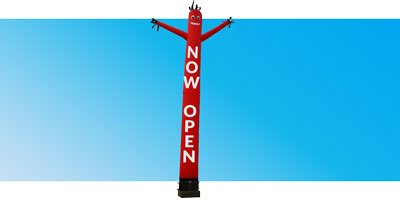 custom design available
WavyGuys™ is proud to offer custom printed models.  We use a sublimation printing technique which allows for 100% coverage with your custom artwork.
about uS
Our dedicated team has been in the inflatables industry since 2004.  We pride ourselves in making some of the most innovative products on the market.  We offer top-notch customer service, and have offices in the US, Canada, The Netherlands, and Australia.  We'd be delighted to help you with any number of promotional products for your business.  See our entire product portfolio at www.tallman.promo
Industry leading blowers
We have tested so many blowers for our WavyGuys™ in order to find the best unit to work along with our designed dancers. There is a pile of them sitting in a corner of our 16000 sq.ft warehouse. Some lasted a good while, some quit within 5 minutes and some never even started up. The BB-3 outperformed them all and by a wide margin. We do not offer you a low cost inferior product and then try to upsell you. Our dancing inflatables AND blowers are the best in the market and are the best value to our client.
The Big Bear 3 by B-Air is a special lightweight and cost effective blower design made for inflatable advertising. The BB-3 produces upward air flow that can inflate air puppets of up to 20 feet in height.
The B-Air Big Bear 3 comes standard with a wide base for stability. The BB-3's base comes with a safety screen on all open vents along with built-in carrying handles, 4 lockable wheels, and a pull strap for easy moving. As with all B-Air products, the BB-3 is made of a high impact rotomolded plastic to ensure durability. The exhaust port's outer perimeter is equipped with a 2" Velcro strip to accommodate a secure connection to any air puppet of up to 20 feet in height.
The 2 speed ¾ HP motor of the Big Bear BB-3 produces directional air flow while drawing a low 7 amps.

It also features:

Safety Screens on all Open Vents

Lockable Travel Wheels

Built-In Carrying Handle

Pull Strap
Headquartered in Azusa, California, with a reliable network of distributors throughout the world, B-Air® takes pride in manufacturing quality equipment for the inflatable industry. Their highly skilled engineers are continually in search of innovative ways to optimize the B-Air® product line in response to innovations within all the industries we serve. B-Air®'s innovative products are manufactured in our state-of-the-art facilities reflecting our continuing dedication to design, performance, and safety. B-Air® products are certified ETL and CE approved for use in the US, Canada, Europe, and South America.